[responsivevoice_button buttontext="Listen to this page"]
This tour was so much fun! Afghan cameleers, mailman Tom Kruse, interviewing locals about outback life, Aboriginal culture… and the stories are amazing! (See below for a pre-taste!) I hope you enjoy it as much as I do!
You can buy the Birdsville Track Audio Tour in:
Double CD (158 mins)
Digital Download (MP3s, 186 mins)
You can use it on the Birdsville Track or at home. See how it works!
Unfortunately I could only fit 34 out of 45 tracks on the double CD. I've marked the missing tracks with an asterisk.
I thought about burning 3 CDs but they might start breeding in there. And you know what they say – three's a crowd!
If you'd like the tour in a different format, please let me know and I'll see what I can do.
I'm considering a phone app that automatically plays your track at the right location and works in remote areas. Please tell me if you're interested – I need to know if people would buy it!
If you buy the digital download there's a southbound and northbound version. But if you buy the CD you're only allowed to go north. No, not really 🙂 I'll let you play the CD in reverse order as long as you say nice things about me.
Birdsville Track Map
The Birdsville Track map is numbered, to show you where to play each track. You'll get a different version depending on whether you're heading north or south and whether you bought the digital downloads or double CD.
The map also has a list of audio tracks.
Audio Tour Notes
If you buy the double CD, the notes are on the jacket.
For digital downloads, there's a Birdsville Track Notes file. Please read it – it explains how to make sure that tracks play in the right order.
It also explains that I've spent thousands of hours and thousands of dollars writing, recording, narrating, interviewing, editing, mixing, mastering, producing and marketing the audio tour so please don't give it away to someone who hasn't paid for it. I need the money to feed myself and my kids, and fund the next audio tour!
Track 1 – Introduction
You're in for such a treat! This is a teaser with a bit of housekeeping at the end!
Track 2 – The Birdsville Track
Calling the Birdsville Track remote would be an understatement! But do you know just how remote it is?
Surprising facts and an interview with truckie John Jury.
Track 3 – Marree
If you buy the southbound tour, track 3 is actually Birdsville. But for the purposes of this page, let's go north!
Looking at this tiny town now, you'd never guess that it had an exotic past filled with Afghan cameleers, railway bustle and coffee palaces!
Luckily Lyall Oldfield is here to paint the picture for us – and keep us entertained!
Track 4 – Lake Harry
No less exotic than Marree, Lake Harry was once a date plantation with a rather comical story of failure!
Next time you think you're having a bad day at work, think of Lake Harry!
Track 5 – The Dog Fence
I had my yard fenced to keep the dog in… This one keeps the dogs out! It's also a bit longer than mine!
Track 6 – Clayton Station
A horse lover's paradise, Clayton is renown for its mares and work horses. The station offers trail rides and you even get to drive cattle! It has a beautiful wetlands too!
In this audio you meet station owners Shane and Debbie Oldfield.
Track 7 – Lake Eyre
It's big. It's really big!
I don't know about you, but I find geology fascinating. To think that this whole area was once a gigantic, supersized, tropical lake!
This track explains how the Simpson Desert formed! Does it make you feel small?
Track 8 – Samuel Parry's Cairn
It's just a pile of rocks, but imagine riding all the way from Adelaide by horse to put it there!
Hey, what was this thing for, anyway? Listen and find out!
Track 9 – Dulkaninna's Exclosure
What would the country look like if there were no rabbits or cows? Here's where you find out!
Track 10 – Dulkaninna Station
You know what – plants are amazing! The more I hear about the clever things they do, the more in awe I am of this phenomenal planet of ours.
I had a great conversation about this with station owner and ex-biological researcher Sharon Bell.
Track 11 – Milner's Pile
Ralph Milner was one crazy dude! I'm not going to tell you what he did – you'll have to listen! No spoilers here!
Track 12 – Cannuwaukaninna Bore
I love the name of this bore. And the fact that it's informing scientific research about life on Mars!
Who'd have thought!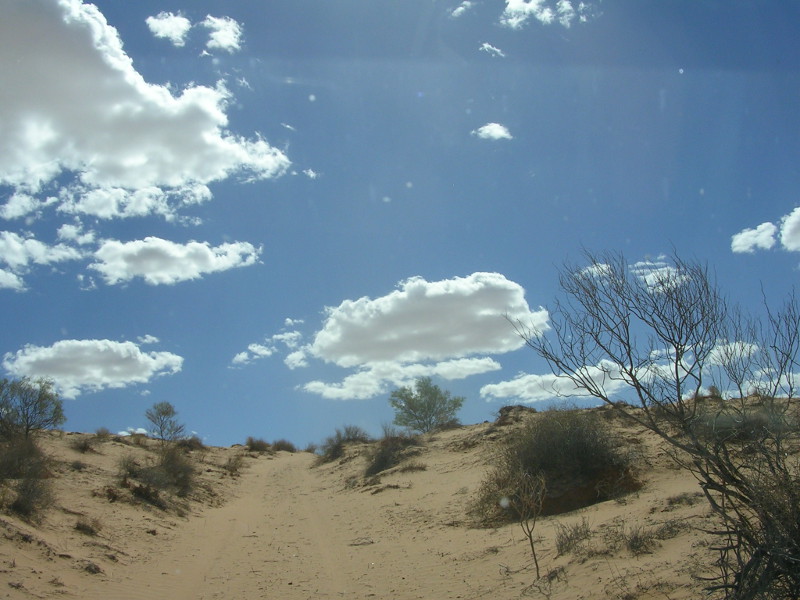 Track 13 – Etadunna Station*
Can you hear a sheep?
Track 14 – The Missions
Now, I know missions are controversial but they actually did some pretty cool stuff.
Whether you see missionaries as cultural imperialist invaders or caring, Christian folk, you've gotta be impressed at their bravery. Their lives were on the line…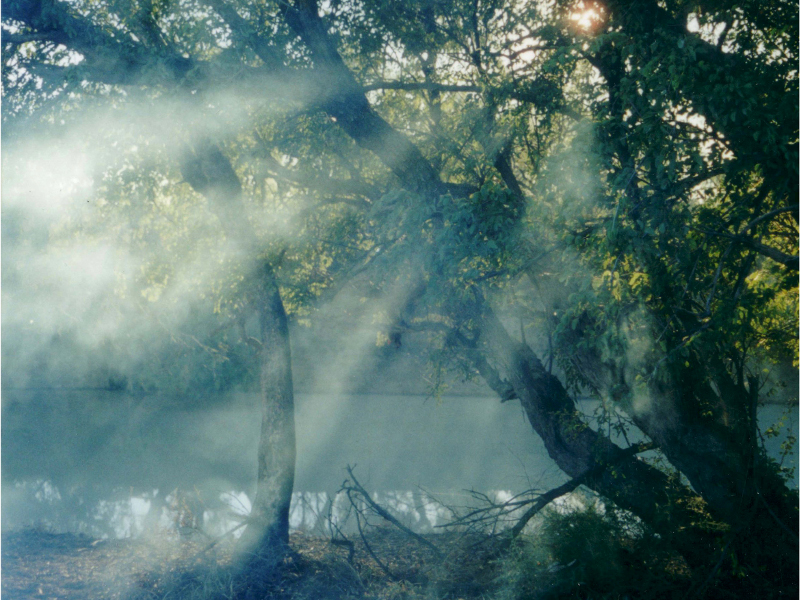 Track 15 – Cooper Creek
I love Cooper Creek. Somehow it's been a magnet for extreme stories. Mailman Tom Kruse loathed it. It kept Burke and Wills alive – for a while. And it must have given Sturt hope that his dream would be fulfilled.
And you know what, it's beautiful too!
Track 16 – Kopperamanna
Another one of those beautiful words.
I find Aboriginal culture fascinating, and that's what this track's about.
It's phenomenal that people could survive in the Tirari Desert, and this track gives you an idea how they did it.
Track 17 – The Mailmen
Mailman Tom Kruse was an outback legend – a determined, resilient Aussie battler turned movie star and household name.
He deserves a track all to himself – after all, they did make a whole movie about him!
Track 18 – Mulka Store
Now here's a cool character. Poddy Aiston – journalist, author, anthropologist, museum curator, the first man to take Simpson Desert Men to the city, and… outback store keeper! 
Track 19 Mulka Station
It's hard to know whether some of these first settlers were visionaries – or stark raving bonkers!
It paid off for this one though! This is the tale of Alexander Scobie and his determined wife, Mary.
Track 20 – Sturts Stony Desert
'Perhaps the most inhospitable place on the surface of the continent' says Penny van Oosterzee, and it's hard to disagree.
This desert certainly put poor Sturt through his paces, as you'll hear.
Track 21 – Mungerannie Roadhouse
You've just got to stop at Mungerannie! Listen in and find out why!
And when you do, you'll probably meet Phil Gregurky for real.
Track 22 – Mungerannie Station
Nina's stories were funny, extreme and heartbreaking.
Remote living can be tough!
Track 23 – Cowarie Station
'Will she still be there when I get home?'
The lovely Sharon Oldfield gives us an insight into remote living 50-60 years ago.
Track 24 – Kalamurina Station
Of great ecological importance – and simply stunning country!
Track 25 – Mungerannie Gap*
A great place to take in the sunset.
Track 26 – The Rainmen
Cheeky ranger and Aboriginal Elder Don Rowlands spills the beans on the Rainmen!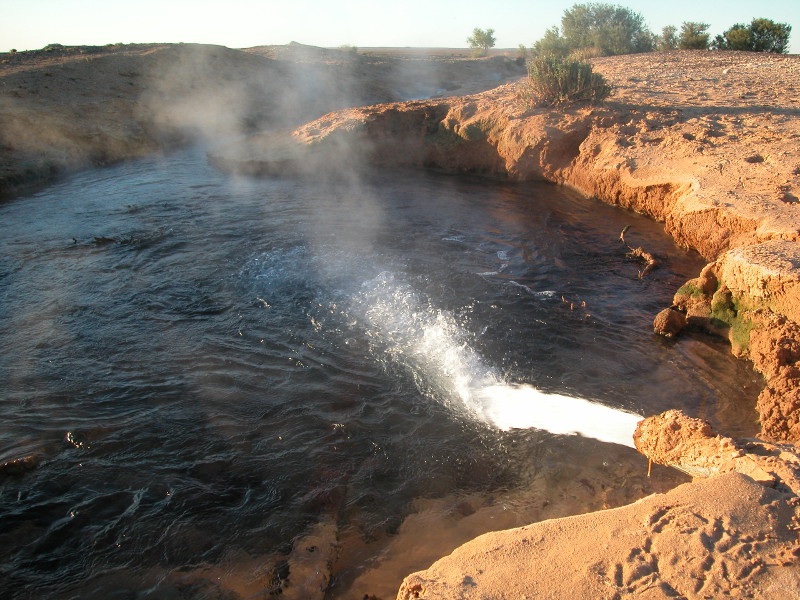 Track 27 – Mirra Mitta Bore
Why does the water come out hot?
The Great Artesian Basin and how it was formed.
Eric Oldfield talks about his droving days – and a bit of cattle rustling!
Track 28 – Mount Gason*
A disastrous story of cultural clashes. Spears are no match for guns.
Track 29 – Mt Gason Wattle Project*
One of our unique, extremely rare plant species.
Track 30 – Warburton Track
A journey through prehistoric Australia.
Track 31 – Clifton Hills Station*
Prime cattle country. 
Track 32 – Inside Track
An ancient narcotic, Aboriginal marketplace, and beautiful country!
Track 33 – Charles Sturt
Poor Sturt – he had such a hard time! 
Hope, accolades and loss.
Track 34 – Walker's Crossing*
A warning!
Track 35 – Koonchera
A dark corner of Australia's past.
Track 36 – Burke and Wills*
How could it all go so wrong?
Track 37 – Blue Ute*
A bit of a mystery!
Track 38 – Page Family
What happens when it all goes wrong… An outback tragedy.
Track 39 – Pandie Pandie Station*
Pandie Pandie past and present.
The father of Birdsville.
Track 40 – Queensland/SA Border
Not quite in the right spot!
Track 41 – Birdsville Developmental Road*
It's a long way to the coast!
Track 42 – Roseberth Station*
A fifth-generation family business.
Track 43 – Diamantina River
One of the most variable river systems in the world!
Track 44 – Birdsville
Is there anything to see besides the hotel?… Just a bit!
Life in Birdsville in the 50s, 60s and 70s with Don and Lyn Rowlands.
Optimistic dreams and rough as guts. Still a desert town!
Track 45 – Conclusion
Thank you sooo much everyone!